← Back to the Blog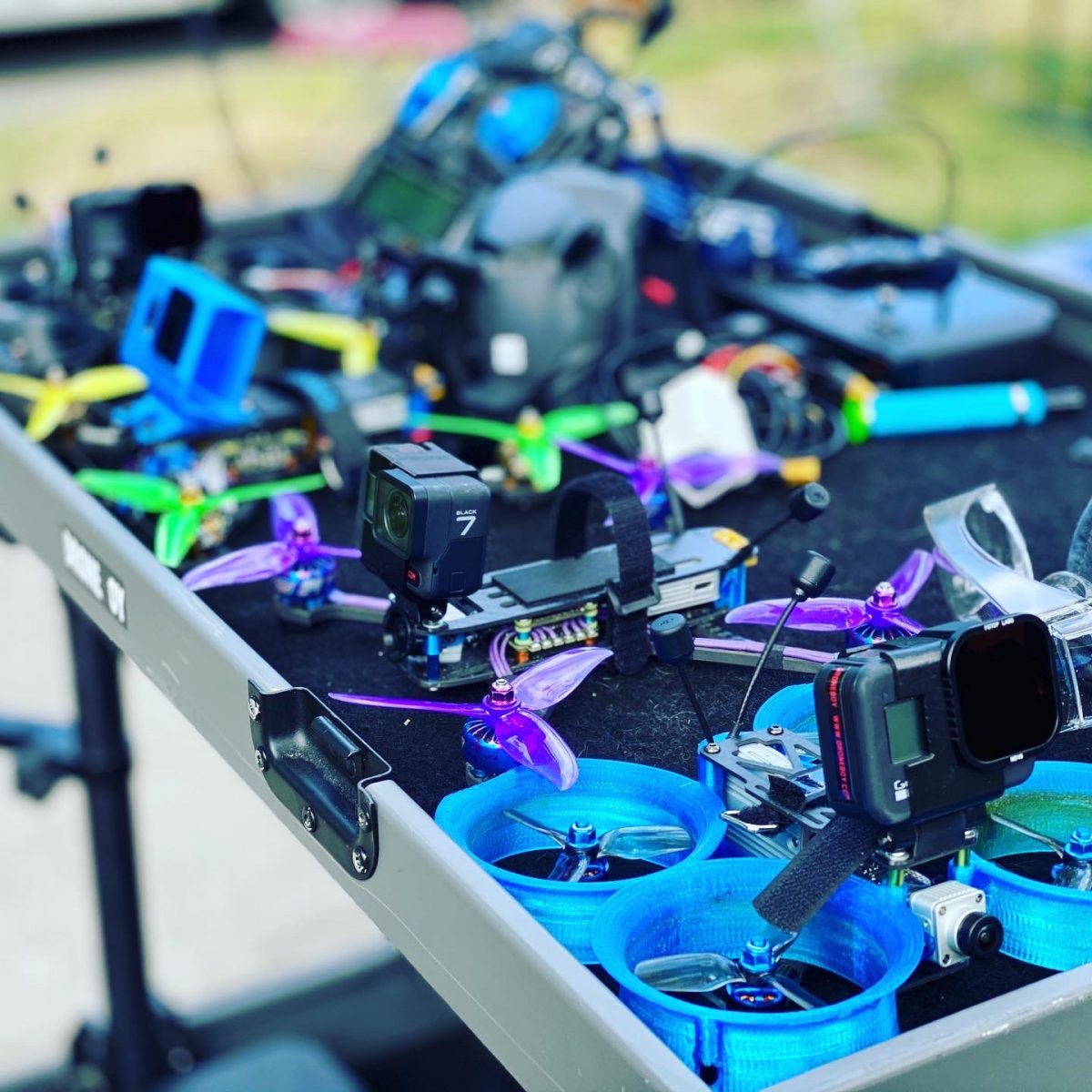 Written By  |  Tom Comet
In the eight years that I have been working with drones for filming I have seen huge changes as the technology improves, becomes smaller, lighter, less expensive and all around easier to work with.  All of this has followed a standard curve which has enabled our Team at DroneBoy  to offer our film and TV clients higher resolution, more precision and better stabilized shots every year.  Stabilized, cinematic shots was what the world wanted and our team and our technology delivered!  This has been the case until recently that is…  Now it seems like our drone world is upside down (literally) and what many of our clients are now asking for has changed.
NOW everyone wants FPV! 
What is FPV you ask?  FPV is an acronym for "First Person View" and when it comes to drones FPV means that the Pilot flying the drone uses FPV Goggles to "see what the drone sees live and in real time" to control the drone.  This technique is instead of the "old fashioned way" where the Pilot flew by "line of sight" or basically just watching the drone in the sky and controlling it from the Pilot's location down on the ground.  This newer FPV style of piloting allows for much more aggressive and dynamic flying, acrobatic moves and shots that are not possible to achieve any other way.  The Pilot can get the drone closer to stuff, fly further away  from his location and fly a lot faster with more precision.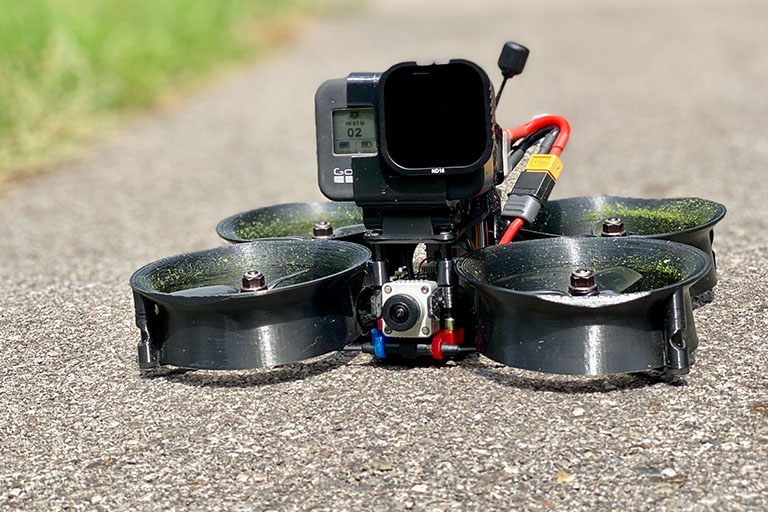 FPV is impressive, immersive and addictive.  This genre of drone flying started with FPV race drones which came on the scene in 2013 and became popular in 2015.  Drone racing made a lot of headlines at first but quickly fell off the mainstream radar due mostly to the fact that tiny race drones speeding around a track was not a lot of fun to watch as a spectator.  Fun to do, not fun to watch!  Fast forward to 2020 and Drone Racing is huge again thanks mostly to The Drone Racing League and their brightly light up LED drones and awesomely complex and illuminated tracks.   The action is now easier to see, the drones are faster, better and brighter  and the overall production value put into the sport is HUGE!
What does all this have to do with drone use for my gig in film and TV you ask? Well, as the Drone Racing subculture evolved, some folks started experimenting using these same small, cost effective, super-dynamic, fast FPV drones for film making.  GoPro cameras have come a LONG way since the original GoPro 1's 2's and 3's that we were hard mounting to our original DJI Phantom 1s back in 2013.  The new GoPro HERO8 shoots spectacular, flat, 4k, 60FPS footage that is perfectly acceptable to the high-end post production houses that we work with for our commercial projects.  Strap one of these new GoPros onto an FPV Drone and you have an entirely new way of showing your audience your cinematic vision.  Combine this super dynamic technology with the right subject matter and talented FPV Pilot and you have the recipe for a whole new look and feel in your shots.  These little cinematic FPV drones can get any angle, perform nearly any move and do it all effortlessly.  It is magic to behold!
Don't take my word for it, check out some of these examples of truly inspiring work created by masters of the genre.  Shots that could have only been created using FPV technology and small, modified FPV drones.
One of the big things to keep in mind with FPV drone shots is the fact that the camera is attached directly to the drone and there is no gimbal creating perfect stabilization as there is with our other "cinematic" drones.  As the drone pitches, yaws and rolls so too does your perspective in the camera.  This creates a much more realistic flying experience but may not be what you want for every shot.  Think The Return of the Jedi Speeder Bike Chase VS Majestic Mountain Aerial Shots.   The camera always has to tilt or be angled in the direction that the drone is flying.  You wanna dive down with the drone – the camera needs to tilt down with the drone first to initiate the dive…
Here are a couple of spots The DroneBoy Team just finished shooting as part of the MilkUP – Dairy Farmers of Ontario campaign.   It is easy to see in these clips how the drone's flight path follows the camera at all times.  These videos would have been impossible to shoot any other way than FPV.
Although the FPV Cinema Drone look is just hitting the mainstream now, we have actually been coming down this garden path for a few years already.  A great FPV pilot will have likely been honing his craft for 2-5 years to get the level of precision required to be truly great. Like everything drone based, things continue to evolve, morph and (usually) get better.  There are now many shapes, sizes and sub genres of FPV Cinema Drones available, different weight classes as well as diverse techniques that we utilize in order to service our client's many and varying needs.  I will cover these subjects in more depth in future BLOG posts.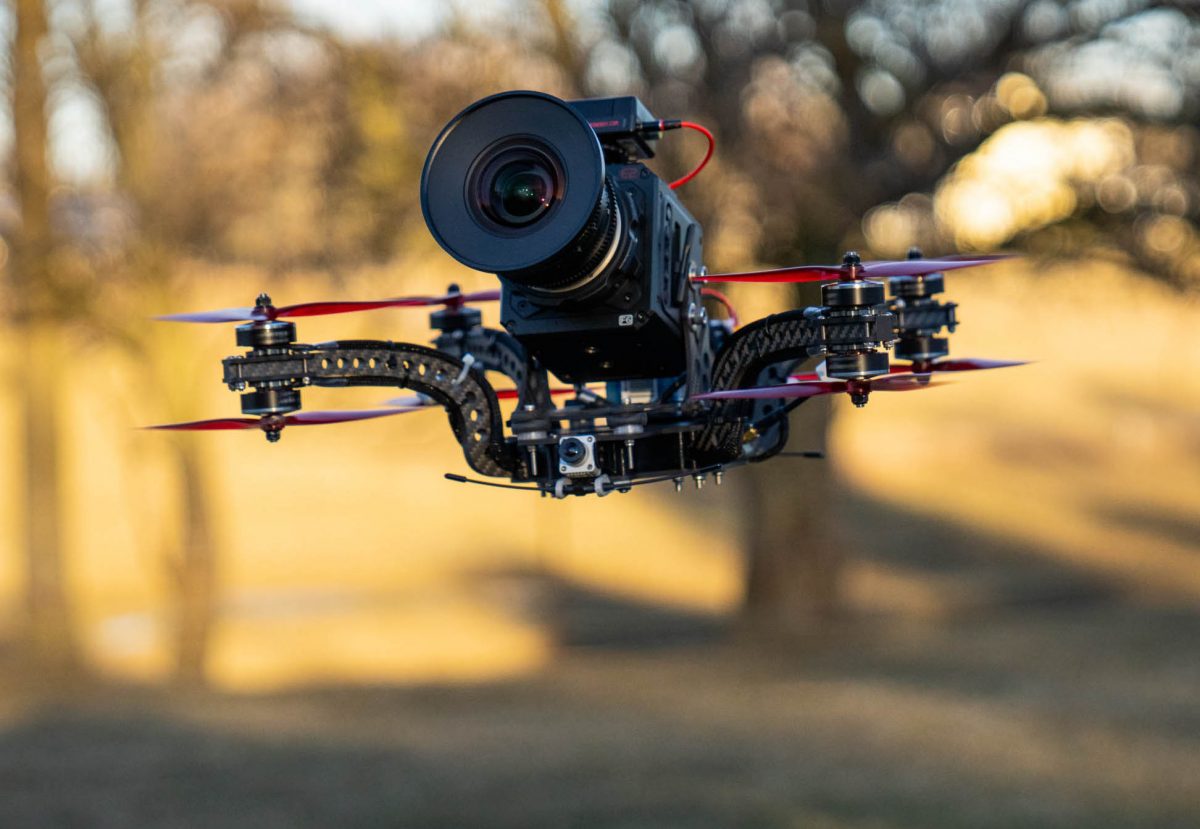 DroneBoy now has access to everything from super small "Cinewoop" FPV drones with ducted (protected) propellers where we can get up close and personal with your action while maintaining a high level of comfort and safety.  We have super-fast 5" Race Drone style units for fast action, larger spaces where we need to cover longer distances.  And, for some of our higher end clients, many of whom will never accept GoPro footage in their productions for various technical reasons we are now offering Medium Lift and even Heavy Lift FPV drone options that can fly larger cameras and lenses.  Sure, there is a bit of a trade off with these bigger machines as they move a little slower and are a certainly more dangerous but for some clients there is "spec" on the quality of the media that we deliver and this makes the larger machines a requirement and worth the added complexity and expense.   To learn about all the DroneBoy FPV options check out our dedicated FPV Page.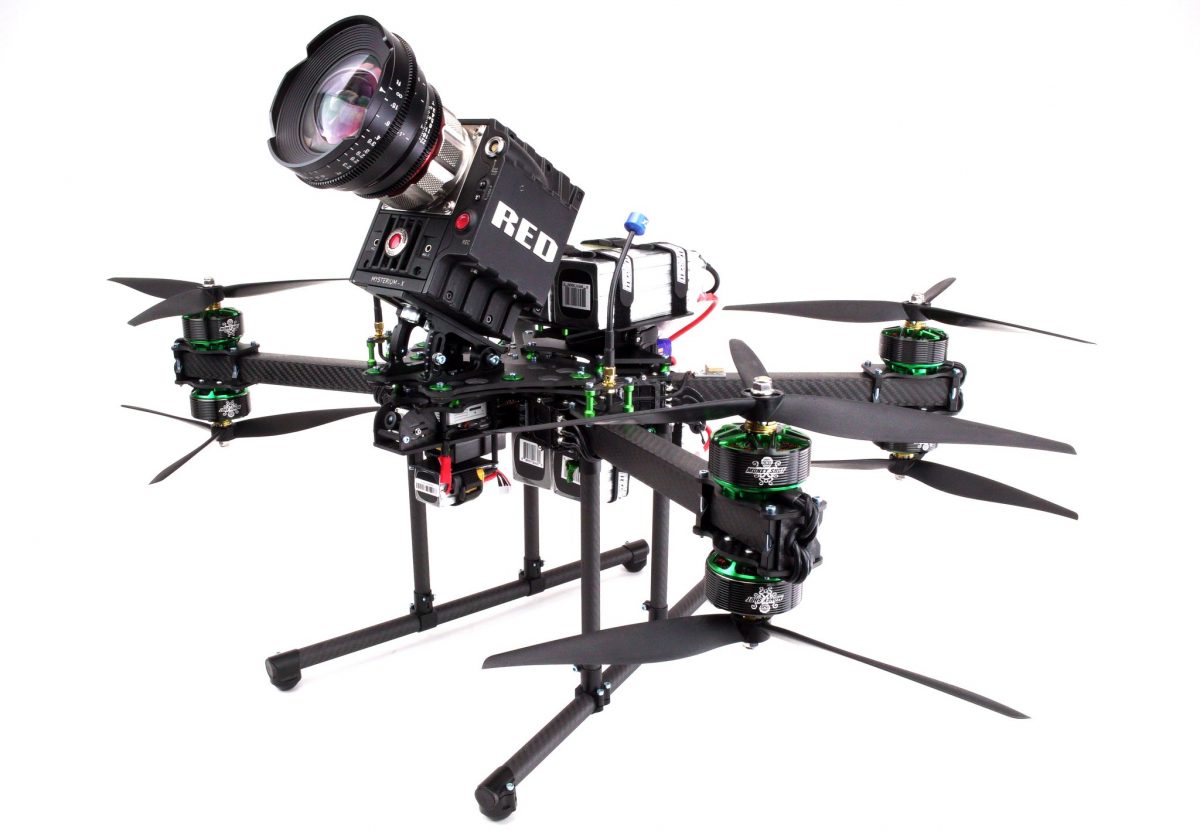 Heavy Lift FPV Drone to Fly Cine Cameras & Lenses – Big & Awesome and coming soon!
FPV cinema drones are new and exciting!  They are changing what the world sees and what we are able to help you create.  They offer a unique and dynamic perspective and they are definitely here to stay.  To find out more about this exciting FPV Cinema Drone revolution and how you can harness it to its best potential for your next production Contact us today!
← Back to the Blog