← Back to the Blog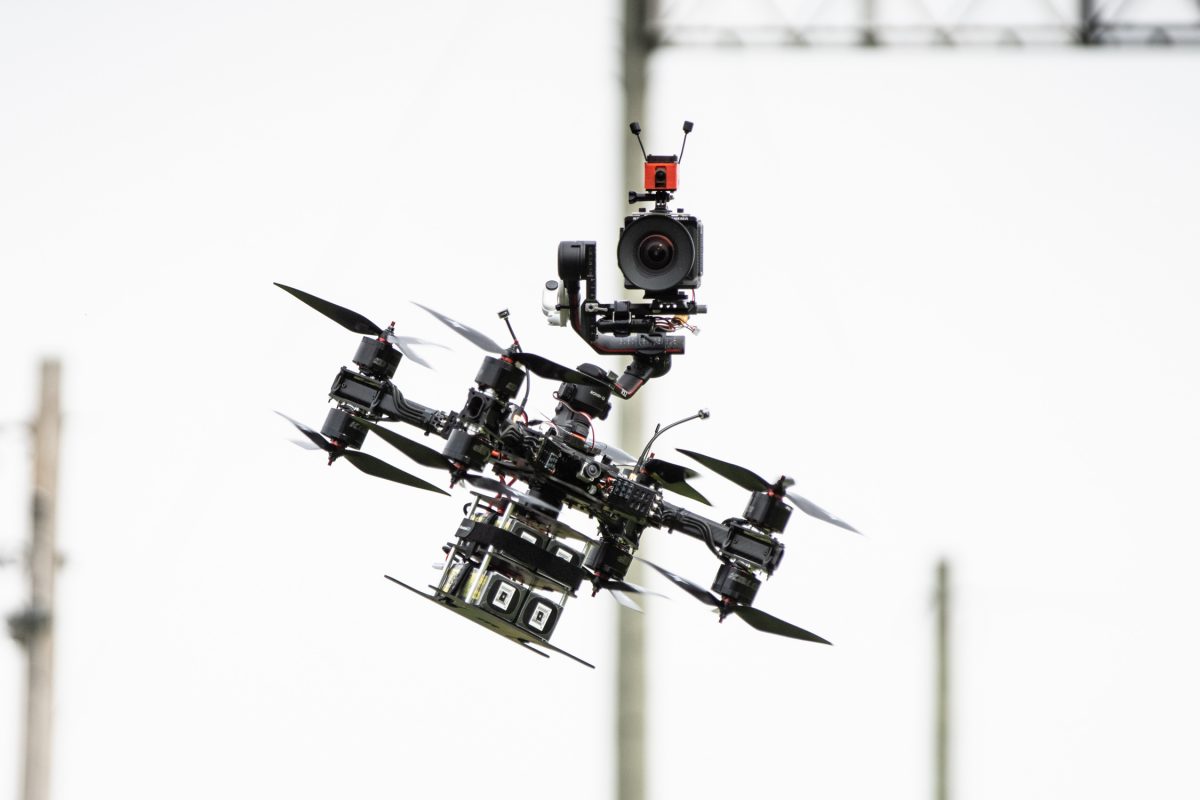 Written By | Tom Comet
Just what is BEAST Class FPV you ask?  Great question!  Beast Class FPV is what we are calling our new Ultra Heavy Lift FPV drones that are capable of flying real cinema cameras and lenses like the ARRI Mini, the Mini LF, the Alexa 35 and the RED V-Raptor.  These machines also have the unique ability to fly cameras like the RED Komodo and ARRI Mini on a DJI Ronin RS3 stabilized head for a whole new look and feel.  For the first time ever we can offer FPV speed and agility, real cameras and a dual OP stabilized head.  Holy $h!t!
A quick history lesson to put all this in perspective so that you can see how awesome this news really is…. When FPV first started coming on the scene a few short years ago we were limited to flying GoPro cameras on 5" machines.  The flight characteristics and shots were amazing but, unfortunately, many of our clients wanted the acrobatic, fast action of FPV with better cameras and lenses.  Luckily for us this was right around this time that the RED Komodo came on to the scene so we quickly developed our Cinelift FPV class of FPV drones.  These units could fly smaller cine cameras like the RED Komodo while maintaining the FPV speed and agility that our clients had come to love.   Hooray!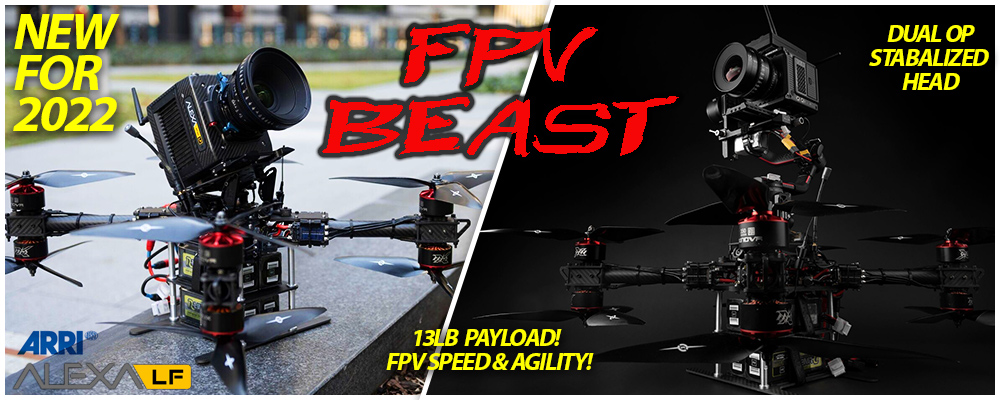 One of the big things to know about all the previous iterations of FPV is that the camera was always hard mounted to the drone.  Yes, there was some vibration dampening but the camera always looked in the same direction that the drone was flying.  This is part of what FPV was all about and is what gives it the dynamic characteristics that make it feel more like real flight as opposed to the cinematic look and feel that comes from our conventional fleet of drones that move slower and always have stabilized heads for nice smooth shots.
Check out our FPV BEAST on INSTA.
Now you can have your cake and eat it too!  We can fly your camera and lens of choice up to a total gross weight of 6kg.  Nice!  Do you want to look off to the side while we fly forward at speeds in excess of 100km/h with a perfectly level horizon?  Not a problem! How about that shot you dreamed up where we circle around and around a moving vehicle keeping the car perfectly in frame?  Done!  How about a dive down the side of a building where we start looking straight down at the ground then pan around to look back up at someone standing on the edge of the building above us?  Easy!  A whole new world of shots that were never before possible has opened up to us and we just can't wait to see what you come up with for this new technology.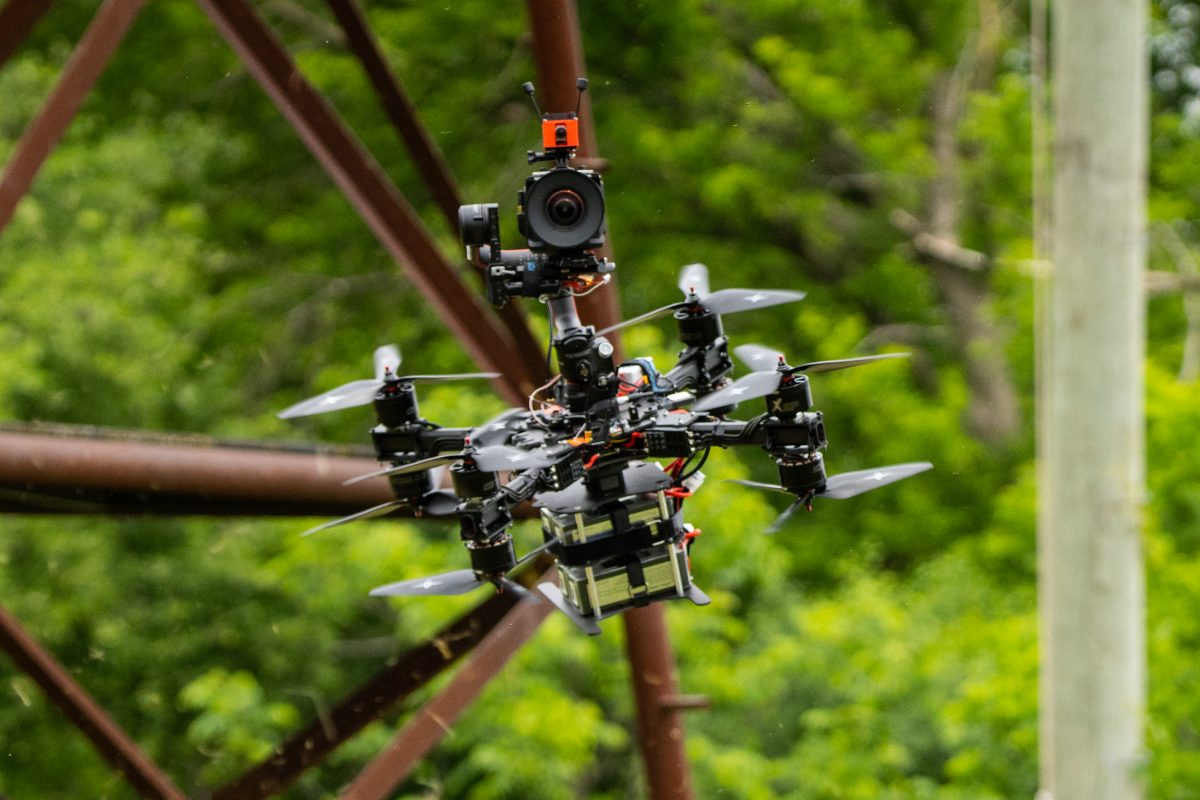 Check out out our INSTA for videos and more photos of our new BEAST.  If you want to take a deeper dive down the FPV rabbit hole you can read my previous BLOG post from April 2020 HERE.
To find out more about BEAST Class FPV and how you can harness it to its best potential for your next production Contact us today!
← Back to the Blog