← Back to the Blog
Written by | Tom Comet
Camera technology changes almost as fast as drones do and for this reason we are constantly researching camera technology, and reinvesting in this side of the business. Cameras just seem to get better and smaller all the time; They can output higher resolutions with faster data transfer rates. Today, there is more dynamic range and codecs available on small format cameras than there was in full sized bodies just a year or so ago. It is virtually impossible to stay ahead of this curve but it is also a lot of fun to learn and play with the new technology as they become available.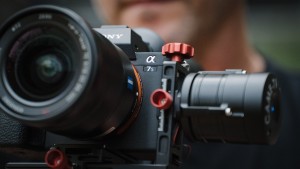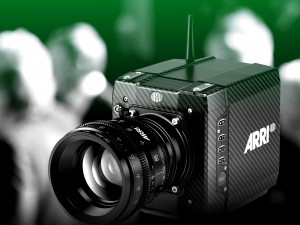 Two cameras that are really exciting us for the coming year are the Sony A7S2 and the all-new format Arri Mini. These cameras fall into two different ends of the spectrum for us but they both up the game in a HUGE way.
First I will talk about the Sony A7S2. This camera is freaking amazing for its size, weight and overall build quality. Sony is blowing away the competition in the mirrorless micro 4/3rds 4K video markets. The A7S2 shoots stunning 30FPS 4K video and 12.5MP stills. What, only 12.5MP you say…??? That's right, Sony opted for less pixel density on their sensor in order to make this camera one of the very best low light on the market. Less pixel density equals bigger, better, more sensitive pixels and 12.5MP is exactly what you need to create 4K video. Brilliant! This camera makes dusk and nighttime aerial drone shots of a very real possibility. The image quality coming out of this camera is superb with up to 100 mbps data transfer rates as well as the ability to shoot in S-Log 2 and S-Log 3 for full control over your image and colour grading in post. The camera is light and robust and we love almost everything about it. The only downsides we can find are the irritating Sony menus and the poor battery life. Both of these small issues are soon forgotten about when you see the image quality coming out of this fine piece of technology. The A7S2 is by far our favorite camera to fly in the medium lift drone category for its balance of weight to cost to quality ratio.
We love it!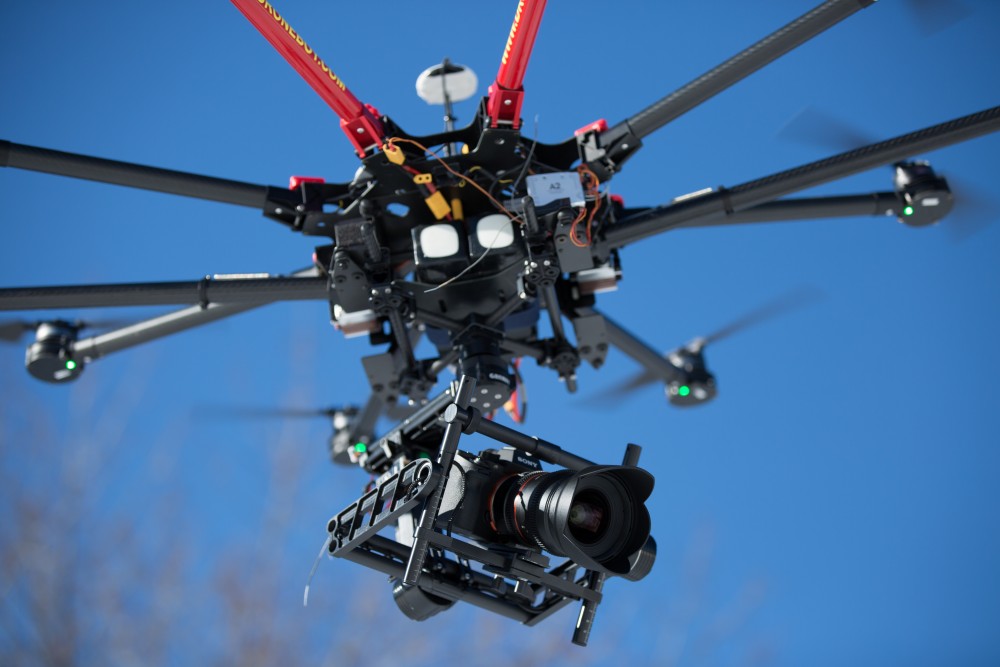 The next camera that has us really excited this year is the all-new Arri Mini. The Arri Alexa has been the camera of choice on professional film shoots forever but it was really too heavy to consider flying with a drone. Until very recently, if a production was shooting on Arri they were forced to change camera platforms for their aerial shots. We could go with a Red or one of our smaller format cameras, but inevitably this would cause a slight difference in the overall look of the image that is so dear to Directors of Photography (DP's). This could mean hours of additional, expensive colour grading in post and producers loosing hours of sleep over budget overruns (bad). In late 2015 Arri unveiled the all-new Arri Mini and the skies have literally opened up for a whole new camera platform.
The carbon fiber Arri Mini body, with PL lens mount, weighs in at 5lbs which makes it relatively light for our heavy lift drone category. It obviously works with all professional cinema lenses although there are some that we can recommend flying over others for sure. If you require follow focus or remote exposure control we can easily accommodate that with this fine camera too. Power consumption is minimal and the Mini outputs all the professional codecs to the new, small format CFast 2.0 memory cards. A feature we really love is the built in ND filter system which is awesome for drone use as the last thing we want to do is add weight and size to our flying cameras with big matt boxes and filter sets strapped on the end of the lens. This camera has 14 stops of dynamic range and a native ISO of 800. It has built in wifi for live view and control over all camera settings however we like to turn this feature off in flight due to potential interference with our 2.4 GHZ controllers.
The Arri Mini shoots 35mm format 4K video that really is second to none! Once you see the images coming out of this camera you will be hooked and we are sure that this will be our most popular professional grade camera package in the air this coming season. It proves that DPs no longer need to make any sacrifices when they choose to mix aerial shots with their professional ground based footage and we just love that.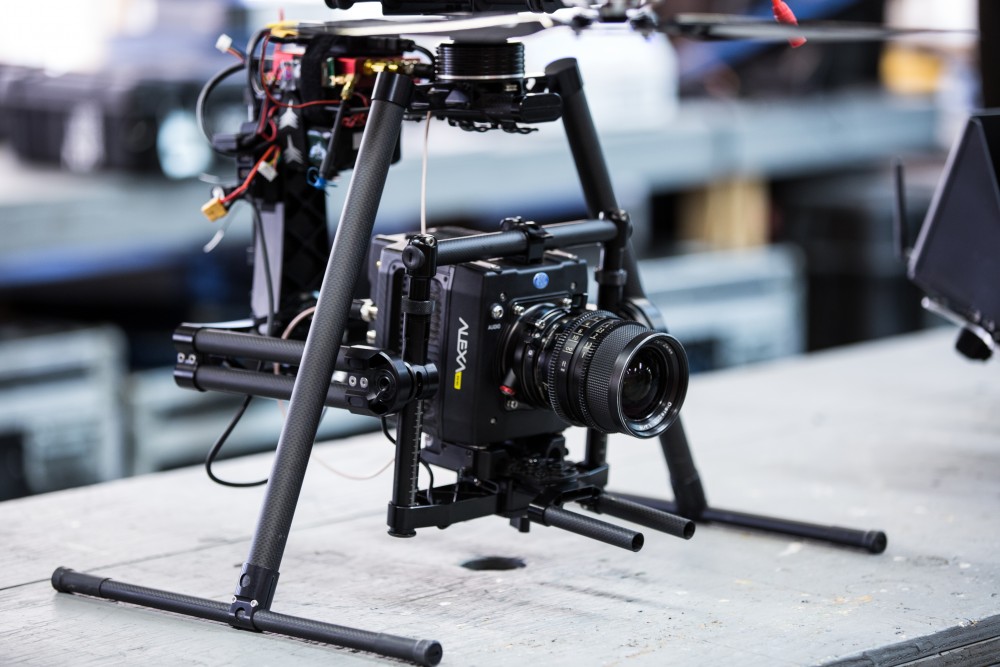 At DroneBoy we have both the Sony A7S2 and Arri Mini available in house and ready to go for your next project. We have flown both systems extensively and we know what works and what doesn't. Contact us today for more details and pricing.
← Back to the Blog