← Back to the Blog
Written by | Tom Comet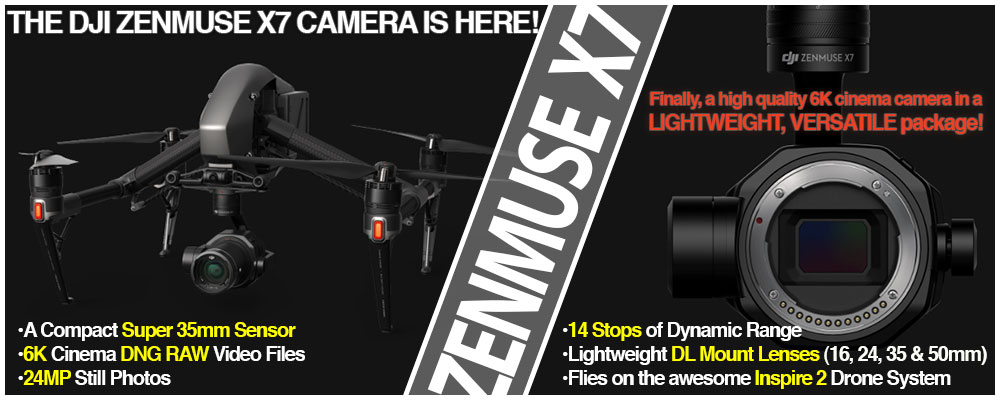 We are very excited to announce that we have added the all new DJI Zenmuse X7 camera and integrated gimbal system to our product offerings here at DroneBoy. The Zenmuse X7 is a compact super 35, 6K RAW camera with an integrated gimbal made exclusively for high-end filmmaking.  This system delivers stunning resolution and image quality that is second to none at this size and weight class. This system's compatibility with the Inspire 2 offers us the very best in next-level professional aerial cinematography.
The X7 introduces the DL-mount, the world's fire integrated aerial lens mount that allows us to switch between four available prime lenses quickly with no rebalancing required. We have the full series of identically weighted prime lenses available (16mm, 24mm, 35mm& 50mm) to cover all your creative requirements.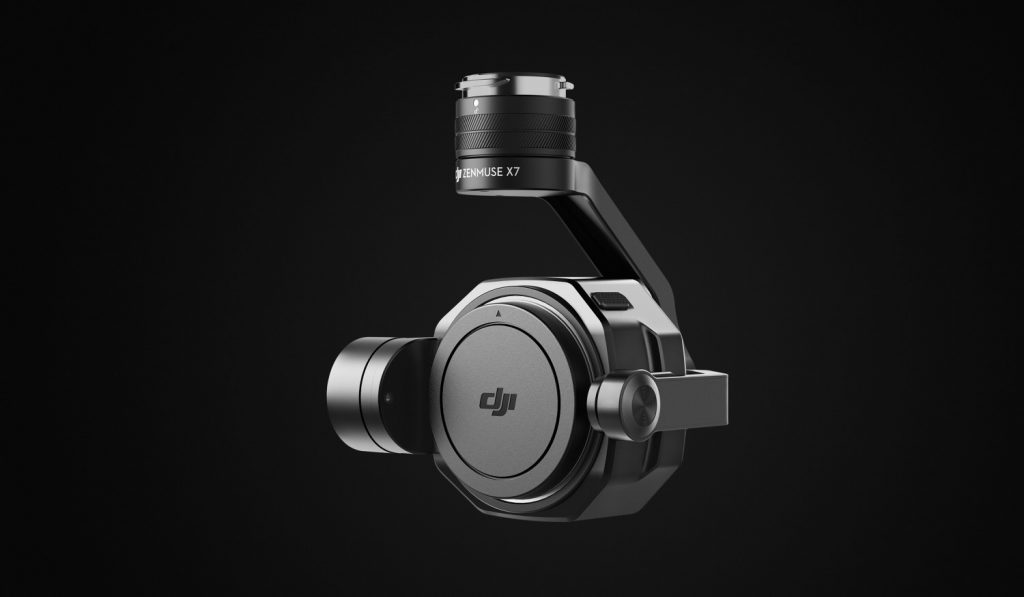 For seamless editing, a new DJI cinema color system preserves accurate colors for easier post-processing.  Of course, we can shoot your footage is desaturated "DLOG" format in order to capture ALL your image data and create seamless color correction to any other camera system in your post production workflow.
These latest innovations will allow DroneBoy to reach new heights and capture your scenes as they are imagined by your creative team.  Before the X7, to get this quality of optics in the air we were required to fly one of our Heavy Lift drones and an ARRI or RED camera.  Of course, the results with those cameras was amazing but the downside was long set up times, short flights and expensive rentals.
Now with the X7 on the Inspire 2 drone we really do have the best of both worlds – a high quality 6K cinema camera in a SMALL, versatile package!
We see the zenmuse x7 as a real game changer for our film and television division.  Now, for the very first time, a true cinema camera can be flown by our lightweight Inspire 2 drone system.  Due to the compactness of this unified flight system our team will be able to capture more dynamic, cinematic shots in a safer, manner that is easier to deploy than ever before. We can't wait to get started shooting with this new camera system!
Zenmuse X7 Highlights:
Inspire 2 compatibility
Super 35 sensor
6K Cinema DNG RAW
5.2k apple ProRes
14 stops of dynamic range
24MP still photos
DL- Mount Lens Details:
DL-S 16mm F2.8 ND ASPH
DL 24mm F2.8 LS ASPH
DL 35mm F2.8 LS ASPH
DL 50mm F2.8 LS ASPH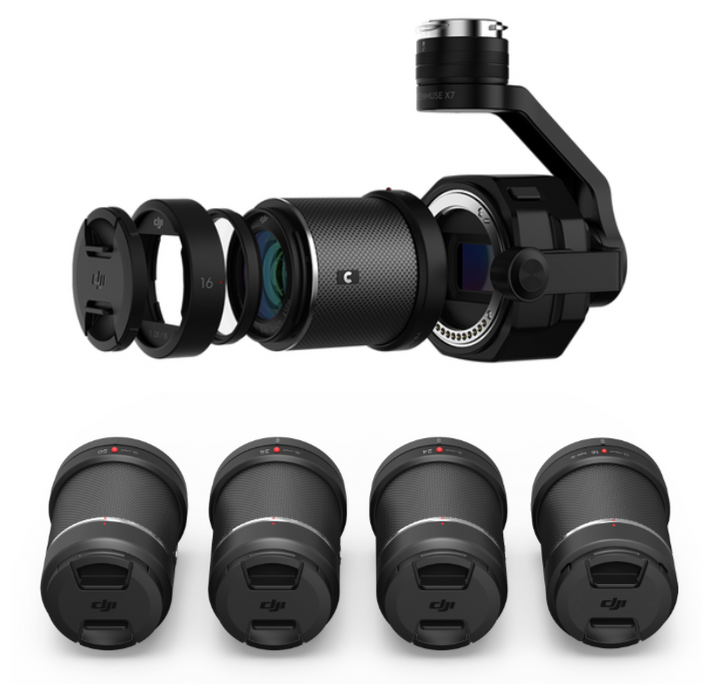 Check out ALL the specs on this amazing new camera system HERE.
Contact our office today for more information on this awesome new camera system upgrade on your next DroneBoy shoot.
← Back to the Blog