← Back to the Blog
Written by | Tom Comet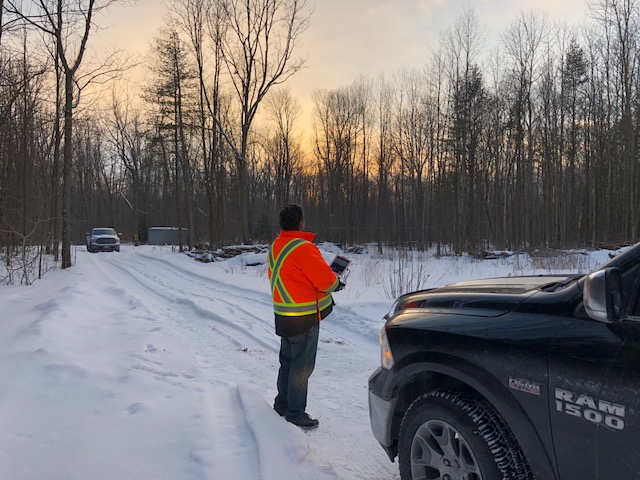 For the last two days poor old Zeus the dog has been missing in the Stratford Ontario area and his owners were getting distraught.  What to do? After calling all the regular authorities and enlisting everyone they could for the search the family reached out to DroneBoy.  As luck would have it we have a locally based pilot, Rob Boyce who, with a spotter along for safety, combed the area from high above with his nimble Inspire2 drone.  For the better part of two days Rob combed the area from high above and earlier today, Zeus the dog was found healthy and very hungry.  Hooray!
Check out the local newspaper article HERE.
And Zues the dog is not the only stray animal Rob has found…  Recently he was asked to use his drone to determine if a large herd of cows was as big as it was supposed to be or if some cows were missing.  The solution – take a hi-res photo of the herd and carefully count them… It was quickly determined that three cows were missing so Rob quickly plotted a search grid, flew the grid and found those cows too.  Rob Boyce, the "High-Tech Lost Animal Whisperer!"
It is Rob's hope that, if the need should ever arise, he can put his skills to use in human search and rescue.  Drone technology has proven itself repeatedly as an invaluable tool when searching for missing things down here on the ground from high above.  These are just a few examples of this.  I am sure tomorrow someone will call us with some more.
Happy Friday everyone and nice work Rob!
← Back to the Blog