← Back to the Blog
Written by | Tom Comet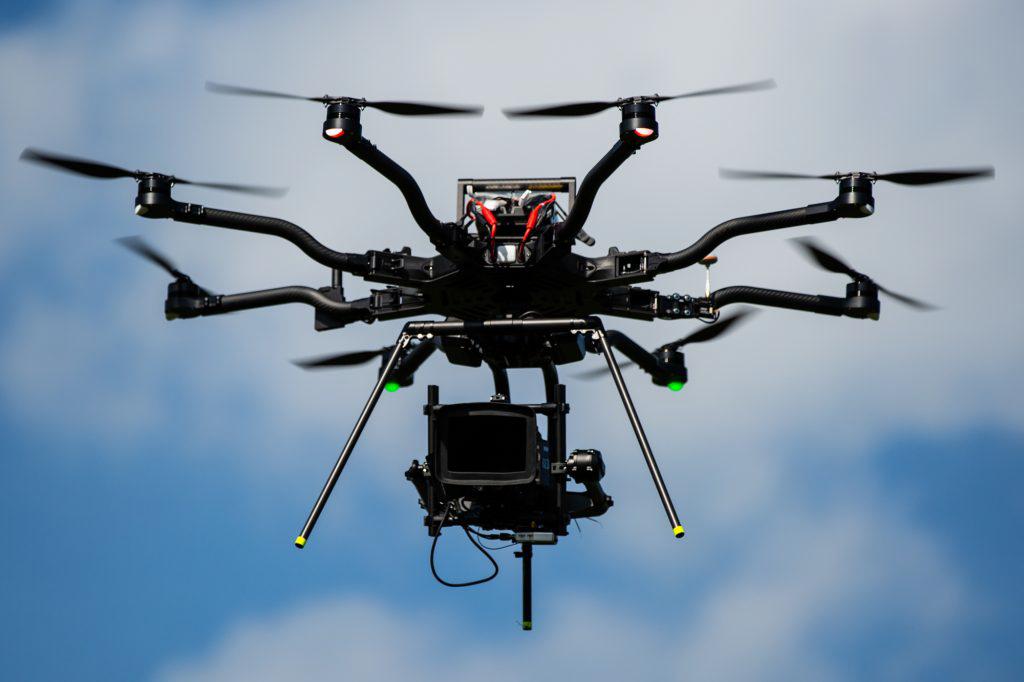 In our never-ending pursuit to be the very best drone based aerial cinematography provider that we can be DroneBoy is constantly investing in both the equipment and training sides of what we do.  My team have over five years' worth of experience flying heavy lift drones and cinema camera and lens packages.  Until recently we have been doing this exclusively with our tried and true SkyJib fleet of heavy lift drones and the Gremsy brand of gimbals. This package has worked very well for us in some of the most challenging environments you can imagine and we will continue to utilize this system when it is the very best fit for the specifics of a job.
However, time marches on and as more and more Directors, DPs and Production Managers work with drones, their creative wants and needs rise.  The bar is constantly being raised!  We must meet and exceed these needs if we are to stay at the forefront of this rapidly changing industry.  It is for this reason that we recently invested heavily in the Freefly product line.  We are excited to now be flying the Freefly ALTA8 with a MoVI PRO and the awesome yet surprisingly light weight RedRock Commander unit with their SLS three motor wireless FIZ (focus/iris/zoom) system.
Why is this package better?  From an operators perspective, the plug and play functionality of the ALTA8/MoVI PRO is second to none!  The ingenious way that the ALTA 8 folds into itself is amazing and makes for great portability and very fast build times.  The MoVI PRO is equally as spectacular in its functionality as we can plug ALL camera, lens and lens accessories into the baseplate of the gimbal for all the power and data requirements.   This makes it possible build up a finished rig with no messy cables interfering with potential gimbal movement.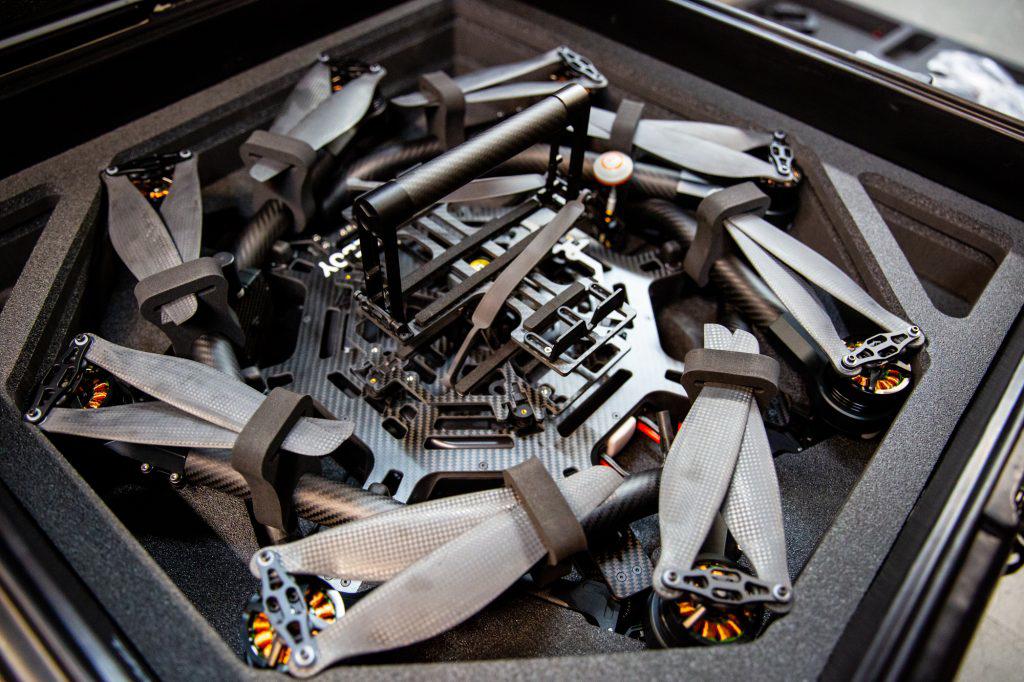 All this amazing gear working in unison makes flying a RED or ARRI camera with cinema lenses and full FIZ control almost as effortless as it is to fly our very popular Inspire 2/ X7 packages.  We can also perform camera setting changes wirelessly to all RED brand of cameras WHILE THE DRONE IS IN FLIGHT.   This is a game changer for sure!!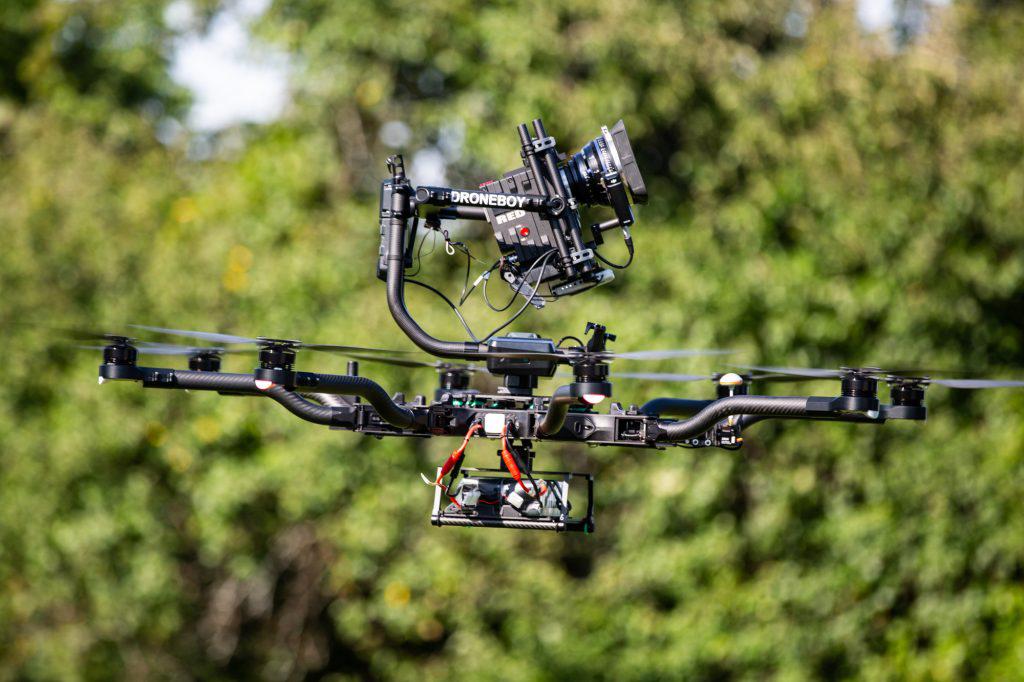 Another great feature of the ALTA8 drone platform is their SkyView configuration.  In less than five minutes we can re configure our rig so that the camera is mounted on the top of the drone and the batteries (ballast) is on the bottom.  This enables us to look forward and UP with the drone as opposed to the old, conventional forward and down only way of looking at the world.  At first this doesn't sound like much of a change but once you start shooting this way you quickly realize that 50% of all possible shots and angles with the old conventional setup were previously unavailable to us!  It's a big deal!
Now we can look up as the drone ascends that cliff face to reveal your lead character standing on the top of the mountain.  We can fly through that forest and look up at the lush tree canopy above or climb up from under that old trestle bridge to reveal your lead character in the car crossing above.  The possibilities are endless and it creates a whole new world from the creative perspective.
There are lots and lots of great tools out there and we will continue to invest in new technologies and learn.  Contact our office today to find out more.
← Back to the Blog