← Back to the Blog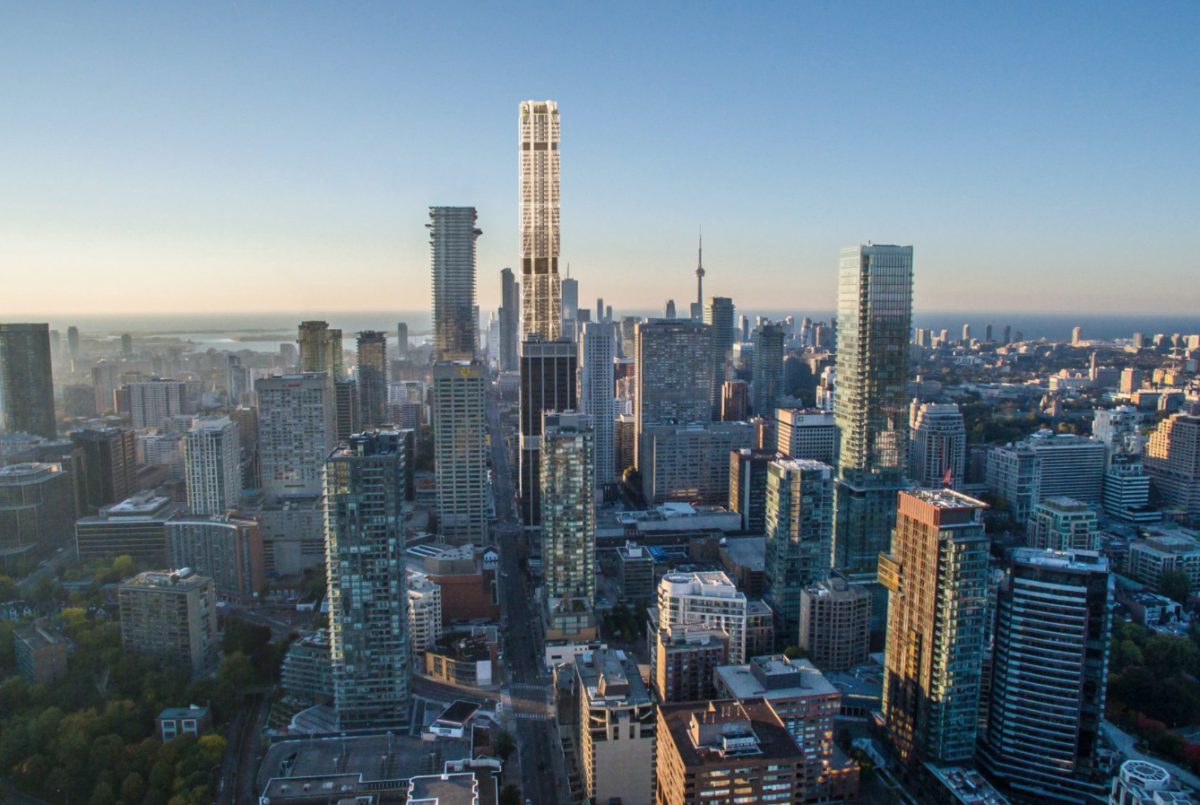 Written By  |  Tom Comet
How do you sell something that doesn't even exist yet?  Especially when that "something" is going to be the tallest, super exclusive condo tower being built in Canada with units selling for millions of dollars.   The answer is aerial video of course!
DroneBoy recently had the opportunity to work with our good friends at Pixelcarve to capture all the aerial video and still photo assets for their stunning One Bloor West web site and sales videos.  This exclusive condo tower is utterly unique and will quite literally change the landscape of Toronto for many years to come.  It deserved to be shown in the very best way possible.
One Bloor West is going to be the highest building in Canada and because of this fact, we were tasked with capturing aerial footage from much higher than the standard 400' drone "service ceiling".  DroneBoy applied for and received special permission from Transport Canada for high altitude operations for this unique mission.  This took a lot of hard work, diligence and paperwork but the results were certainly worthwhile.
We also captured photos and video assets from a helicopter in order to give the perspective of looking back on the virtual condo tower from afar. The combination of all these aerial assets allowed Pixelcarve to create a truly spectacular video and custom web site showing this magnificent condo from all angles, inside and out.  Don't take my word for it – check out the results in the video and on the One Bloor West web site.
Do you have something big and tall that doesn't exist yet that you need to show to potential clients?  Maybe we can help.  Contact us today to learn more.
← Back to the Blog